Scottish Family Claim Third Jackpot as Lottery Industry Hits New High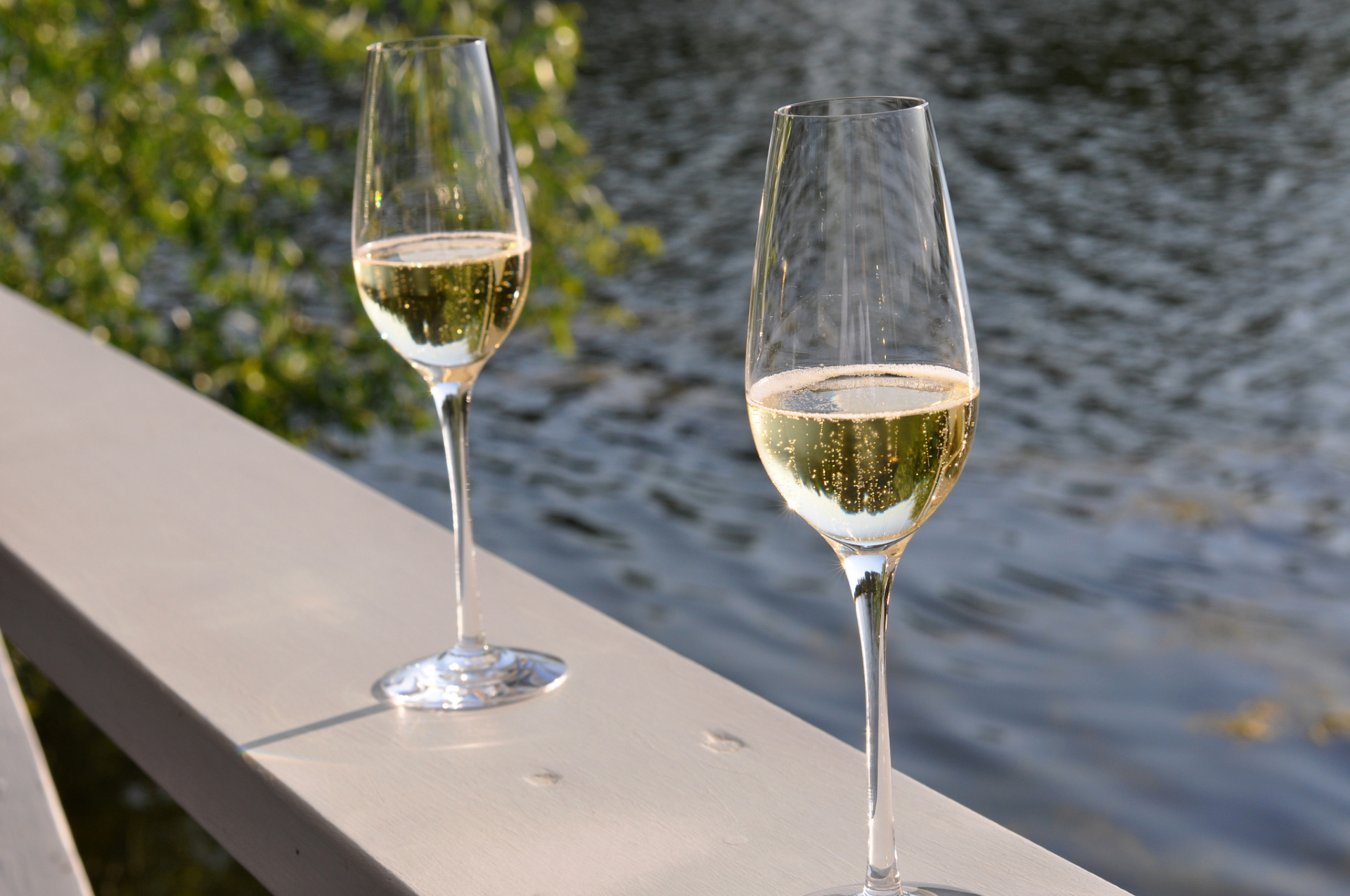 "Champagne" (CC BY-SA 2.0) by  cyclonebill 
The odds of being struck by lightning are pretty long, but they're not quite as long as winning the lottery once, let alone twice or even thrice. However, odds are there to be defeated and at the end of May a family from Scotland proved did that by claiming their third (yes, their third) lottery prize!
Dubbed the "Scotland's luckiest family" by the Telegraph, the Fry family from Bo'ness scooped another £1 million lottery prize courtesy of the Lotto's millionaire raffle. Peter and Mary, along with their three daughters, Margaret, Janet and Isobel, play as a syndicate every week and came up trumps where their raffle ticket was picked out.
However, for Margaret, it wasn't the first time she'd tasted lottery success. Back in 2015 she won £20,000 on the Lotto Millionaire Raffle, six years after Peter's cousin, Annette Brown, became the National Lottery's 2,500th millionaire after winning £1.15 million.
Fry Family's Win is Yet Another Boost for Lottery Industry
"going up" (CC BY 2.0) by  Sean MacEntee 
News that the Fry family have defied the odds and banked yet more lottery cash is another positive headline for the industry. In mid-May a financial report by the National Lottery's owner, Camelot, revealed that its revenue between 2015 and 2016 had increased by 4%.
As well as generating £7.9 billion in sales, Camelot also stated that more people than ever are playing the lottery online. According to the stats, digital sales increased by 53% during that last financial period; an increase which saw revenue in this area peak at £596.
This figure appears to be just the tip of the iceberg when it comes to lottery trends. Thanks to the evolution of the industry, online operators are now able to offer lottery fans a variety of games to play. From their local lottery to foreign games and even virtual creations, the lottery industry appears to be on a high.
Online Outlets have Made Lotteries Trendy Again
"keyboard" (CC BY 2.0) by  tvol 
With anyone of legal age now able to go onto the Internet and visit a virtual lottery platform like Lotto Booker, it's hardly surprising the industry is on the up. Indeed, whether a player wants to play Eurojackpot online and scoop a minimum jackpot of €10 million or take part in a live lottery such as the US Powerball, the options are there and that's what's making lotteries trendy again.
For years the industry was in a slump due to its lack of diversity and accessibility. However, with major lotteries reporting increases in digital sales and online operators offering impressive innovations, the game is now more appealing to the average gambler.
Naturally, success stories also have to drive the popularity of lotteries forward and the latest news that the Fry family has claimed a third jackpot will certainly give the average player some hope. Of course, that won't change the odds for any individual, but the combined success of the Fry family and the growth in digital lottery sales will certainly improve the industry's odds of breaking more revenue records in the coming years.